Proposal Ideas | Proposal Packages Sydney
inLight Studios
SYDNEY • AUSTRALIA • WORLDWIDE
You can book in under 5 minutes.
Proposal Ideas | Marriage Proposal Packages | Wedding Proposal
PROPOSAL PACKAGES AND PROPOSAL PLANNING
At inLight Studios we have done hundreds of proposals, from budget to the most extravagant with helicopter flights and chartered yachts. Check out our proposal packages page to see our vast array of proposal packages. These are a great building block to add fireworks, props and anything else to personalise your proposal.
PROPOSAL PHOTOGRAPHY & VIDEOGRAPHY?
Absolutely! Our photographers and videographers have a vast amount of experience that allows provide the best outcome, some of our photographers have done over 100 proposals! This helps us be as inconspicuous as possible so that we don't ruin the very special surprise you have put so much work into.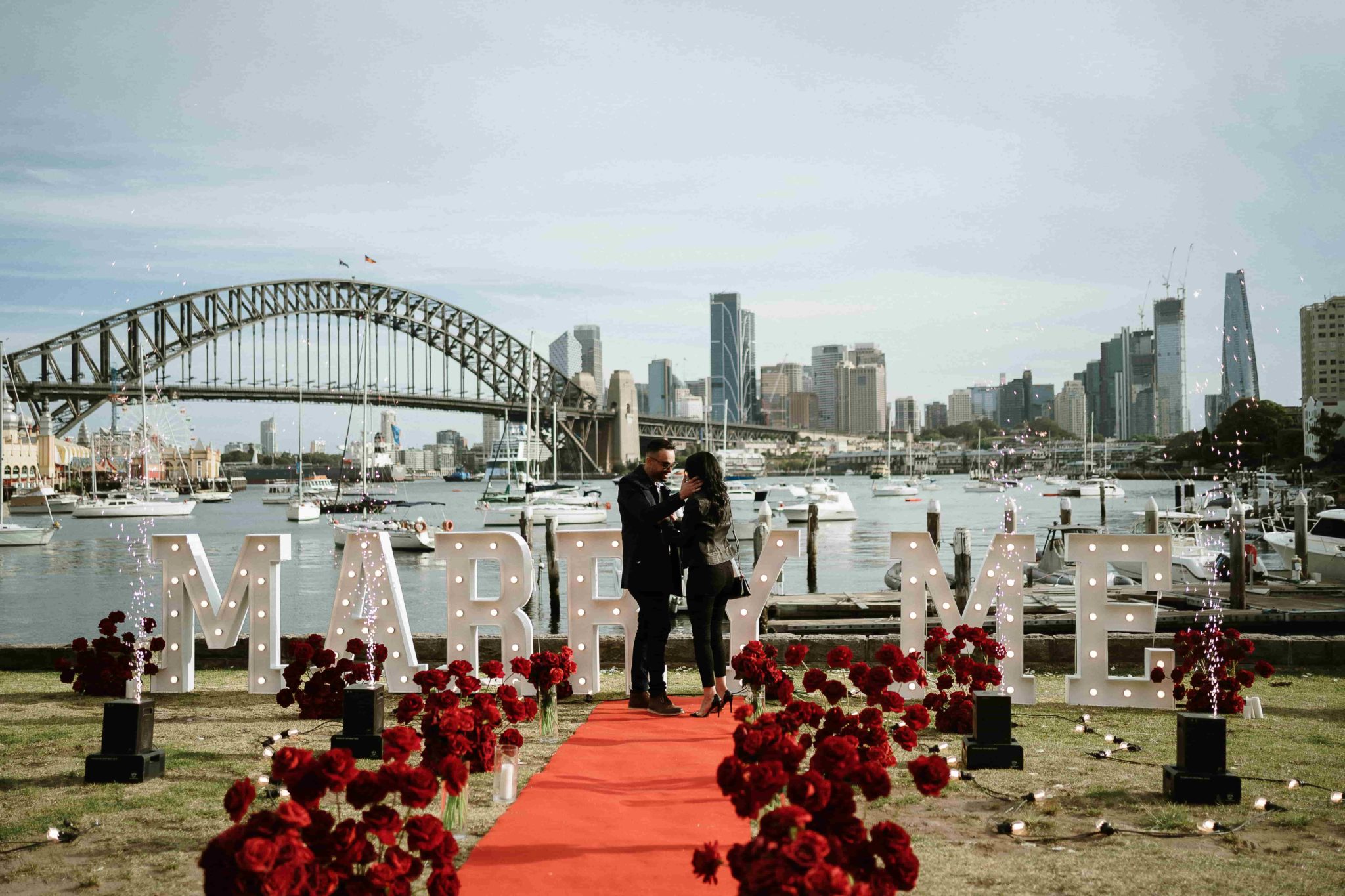 Have a particular idea of what you are trying to achieve that our packages do not meet? We also offer custom packages. Let us know what you are looking to achieve and we can put together some pricing based on your ideal engagement. We have a wide variety of products that we can offer for your engagement!
POPULAR PROPOSAL FIREWORKS
Add our cold sparkular machines on your existing proposal package or add them alone. The most popular fireworks display for proposals is adding 6 cold sparkular machines. These can be moved around for the photographer and videographer for the best photos and our technician will turn them on and off based on your requirements and working with the photographer and videographers.
Proposal and Engagement Packages
Scroll down to view our new floral and firework packages
NEW Proposal Floral Packages
NEW Pro Proposal Packages (Florals & Fireworks)
Marriage Proposal / Wedding Proposal Information
marriage proposal ideas marriage proposal ideas marriage proposal ideas marriage proposal ideas marriage proposal ideas wedding proposal ideas wedding proposal ideas wedding proposal ideas wedding proposal ideas wedding proposal ideas wedding proposal ideas proposals proposals proposals proposals proposals proposals 
We've thought of everything so that you don't have to