Wedding Photography Packages
Firstly, congratulations on the monumental occasion in your life and we really appreciate you considering inLight Studios for your wedding photography! As you know weddings are no inexpensive occasion, however quality wedding photography doesn't have to be. Having been in the industry for so long, our photographers and videographers know that wedding video and photo prices can sometimes be exorbitant. What we have done is developed packages to suit each and every budge. We believe packages are only guidelines, if there is something or anything you need, please don't hesitate to call us and see what we can do for you.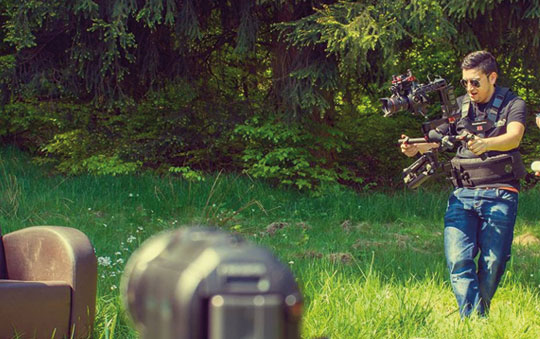 YOU LIKE OUR STYLE
Hopefully, you have looked at some of our wedding photography and it appeals to you. It is really important to choose a wedding photographer that has a style that you love to ensure your wedding photography suits you!
QUICK RESPONSE
Our wedding photography customers are often initially surprised when we reply to messages within an hour rather than days. Planning wedding photography can be stressful, so a quick response to a question can put all minds at ease!
FAST TURNAROUND
Using our efficient workflow and the latest editing techniques for all our customers, we are able to provide your full wedding photography gallery within 4 weeks. If you need your wedding photography quicker, please enquire.
YOUR DAY WILL BE ABOUT YOU!
Our philosophy is that it is YOUR wedding day, not ours. Whilst we are happy to offer suggestions and advice, we never dictate about how we want things to happen. Sometimes we will be up close and sometimes you won't even notice us. For your wedding photography, we will always be thinking about you, your guests and making sure everyone has a great day!
CAREFUL AND ARTISTIC EDITING OF YOUR IMAGES!
We don't release anything to you that hasn't been perfected by our team first. We control the entire editing process to give you consistency throughout your wedding photography. Couples come to us because they love the fresh, contemporary feel to our wedding photography – so you won't find selective colour here and we are willing to work with your wishes!
IT'S NOT ABOUT GEAR, BUT OUR GEAR IS REALLY GOOD!
We have both invested a lot of time and money putting together great wedding photography kits. Although amazing photographs have been taken on even iPhones, when you are investing money in a wedding photographer they should have top of the line gear and done wedding photography for hundreds of weddings.
Wedding Photography Pricing
8 hours of photography coverage
80 approx. pre-wedding stylised edits
All included photos from 

ceremony and reception 

professionally edited. (Approx. 500+)
One to two professional photographers
Free pre and post wedding consultations
Professional photography equipment
Online gallery of all your media and/or USB hardcopy
Quick turnaround on all media
sydney wedding photographer sydney wedding photographer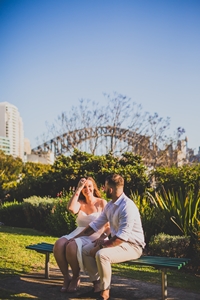 10 hours of photography coverage
100 

approx. pre-wedding stylised edits
All included photos from 

ceremony and reception 

professionally edited. (Approx. 500+)

One to two 

professional photographers
Free pre and post wedding consultations

Professional photography equipment

Online gallery of all your media and/or USB hardcopy

Quick turnaround on all media
12 hours (full day) of photography coverage
120

approx. pre-wedding stylised edits
All included photos from

ceremony and reception

professionally edited. (Approx. 500+)
One to two professional photographers
Free pre and post wedding consultations

4K Drone footage of your wedding

Electronic Camera Stabilizer utilised for your wedding

Professional photography equipment

A professionally made hardcover boutique wedding album

The wedding book will consist of 20-25 edited images

Online gallery of all your media and/or USB hardcopy

All editing included in the price

Quick turnaround on all media